Before building Amazon, the prominent cloud service provider and the world's largest online retailer, Jeff Bezos needs to leave his position as vice president in an investment firm in one of the most famous streets in the world and build a company on his own.
Jeff Bezos
Jeff Bezos was born on January 12, 1964 in Albuquerque, New Mexico as Jeffrey Preston Jorgensen. He is the son of Jacklyn and Ted Jorgensen. However, when his parents divorced, her mother married a cuban immigrant named Miguel Bezos in April 1968. Soon after the wedding, Mike adapted Jeff and changed his surname into Bezos and they moved to Houston, Texas where his stepfather worked as an engineer.
As a child, Bezos showed interest in science and how things work. He once turned his family's garage into a laboratory and rigged electrical contraptions around their house. He also created an electric alarm just to keep his siblings out of his room.
In his teenage years, the whole family moved to Miami, Florida where his interests for computers flourished. While studying at Miami Palmetto High School, he worked as a short order line cook during McDonald's breakfast shift.
Then, he also attended the Student Science Training Program at the University of Florida. It was at this stage, he studied his first business, the Dream Institute, which is an educational summer camp for fourth to sixth graders.
At his graduation ceremony, Bezos ranked valedictorian of his class that was composed of 680 students and became a Silver Knight Award winner and a National Merit Scholar in 1982.
Bezos' intelligence didn't just land him on one of the greatest universities in the world but this also made his interests become a benchmark for his future success. He enrolled in Princeton University for a bachelor's degree in electrical engineering and computer science.
During his time in Princeton, Jeff Bezos was also elected to Tau Beta Pi, the oldest engineering honor society, became a member of Phi Beta Kappa, and the president of Princeton's chapter of the Students for the exploration and Development of Space. After years of studying, he graduated as a summa cum laude with a 4.2 average.
Jeff Bezos Journey on Becoming the World's Richest Man
After graduating with the highest distinction in Princeton University in 1986, Jeff Bezos' path is already clear. He was directly offered a job on well-known companies such as Intel, Andersen Consulting, and others.
However, with all of these and a high position as a vice president in the investment firm D.E. Shaw, he left the prestige position and built a company from scratch.
Before creating Amazon, Jeff Bezos started working in companies after companies in the span of less than ten years but he needed to make a decision whether to follow his idea or not. He first went to Fitel, a finetech telecommunications start-up, then moved to Bankers Trust, and lastly to D.E. Shaw where he became the company's youngest and the fourth senior vice-president at the early age of 30.
However, even though his position in the company is really a great deal, he chose to execute a risky move in the world of e-commerce. He even talked to his boss beforehand and the latter suggested that he should think about his decision after 48 hours of thinking. After doing so, he decided to take it a shot and quit his job afterwards.
Jeff Bezos decided to target the untapped potential of the Internet by opening an online bookstore. He founded the company on July 5, 1994 in his garage in Bellevue, Washington.
Initially, he named the company as "Cadabra" but when his lawyer convinced him that it sounds cadaver, he changed it to "Relentless," and now the company is currently named "Amazon" which he named after the largest river in the world.
During the first years of Amazon, Bezos just worked at his garage but when his team and company continued to grow, he aimed to expand his offers and his office. Initially, the company only offers books but soon it was already made open for other products. Also, they moved to a two-bedroom house which was already equipped with three Microstations.
As the years passed by, Amazon continued to grow and became one of the world's largest e-commerce marketplace even with the criticisms that the company faced during its early stage.
When Amazon.com was made public in 1997, market analysts questioned if the company could conquer other traditional retailing companies that also made their own website. However, Amazon was able to outplay its competition and gathered yearly sales from $510 million in 1995 to $280.5 billion in 2019.
This made Jeff Bezos the richest man alive. Competing with Bill Gates, the co-founder of Microsoft and other influential personalities in the globe, he was ranked on the top spot. Currently, he has a net worth of $119 billion, according to Bloomberg.
But don't just consider Jeff Bezos as Amazon's founder and CEO because he was able to build the project that he is most interested in ever since a child. In late 2000, he quietly founded Blue Origin, a privately funded aerospace manufacturer and sub-orbital spaceflight services company.
He only made the operation public in 2016 when he invited reporters to its headquarters. This is what Bezos prophesied in his valedictorian speech saying: "Space is the final frontier. Meet me there."
Apart from that, Bezos also ventured into other projects and continued to search for new avenues to gain more success. In 2013, his name landed on the headlines when he purchased The Washington Post for $250 million which lets the organization bypass The New York Times in unique digital users. Five years after that, Bezos opened his focus to more philanthropic projects.
In 2018, he launched Bezos Day One Fund which funds existing nonprofit organizations. A year afterward, Amazon with JPMorgan Chase and Berkshire Hathaway delivered a joint press release in which they announced they would use their resources to form a healthcare-focused entity for their U.S. employees.
As of this year, while people are still focused on the said joint healthcare venture, Bezos announced the launching of Bezos Earth Fund, an organization in which he aimed to combat the devastating effects of climate change.
Jeff Bezos Success Quotations
For 25 years, Amazon continues to grow under Jeff Bezos' supervision. Without him taking a risk, this company won't be built in the first place and we don't know what might happen in the e-commerce industry these days. Thankfully he chose to pursue his passion and interests which turned him on becoming the world's wealthiest man alive. Hence with this, we have compiled the top 10 quotations that reflect on Jeff Bezos' Success Secrets.
"My own view is that every company requires a long-term view."
"You have to be willing to be misunderstood if you're going to innovate."
"If you don't understand the details of your business you are going to fail."
"Frugality drives innovation, just like other constraints do. One of the only ways to get out of a tight box is to invent your way out."
"The most important single thing is to focus obsessively on the customer. Our goal is to be earth's most customer-centric company."
"If you double the number of experiments you do per year you're going to double your inventiveness."
"A brand for a company is like a reputation for a person. You earn reputation by trying to do hard things well."
"One of the only ways to get out of a tight box is to invent your way out."
"The keys to success are patience, persistence, and obsessive attention to detail."
"If you decide that you're going to do only the things you know are going to work, you're going to leave a lot of opportunity on the table."
Jeff Bezos' Secrets to Success
Jeff Bezos is named as the wealthiest man on Earth for a reason. He is reportedly strict with the rules that his team and himself should follow in order for Amazon and his other business' ventures to succeed. You might be wondering what these things are. Well, here is the list of the top Jeff Bezos' success secrets.
1. Be curious.
Efficiency is part of Amazon's DNA however Bezos also values the time when he is inefficient. He wants to create a culture of builders and for people to be curious and explore the things and interests that they want to invent.
Bezos thinks of inefficient times as the moment wherein he discovers the next big thing. He never thought of it as a worthless time because he thinks that these are not random as it is guided by our intuition and a deep conviction.
With this, Bezos always empty his mind and make it wander to the places that he never thought of going into.
2. Focus on your customers.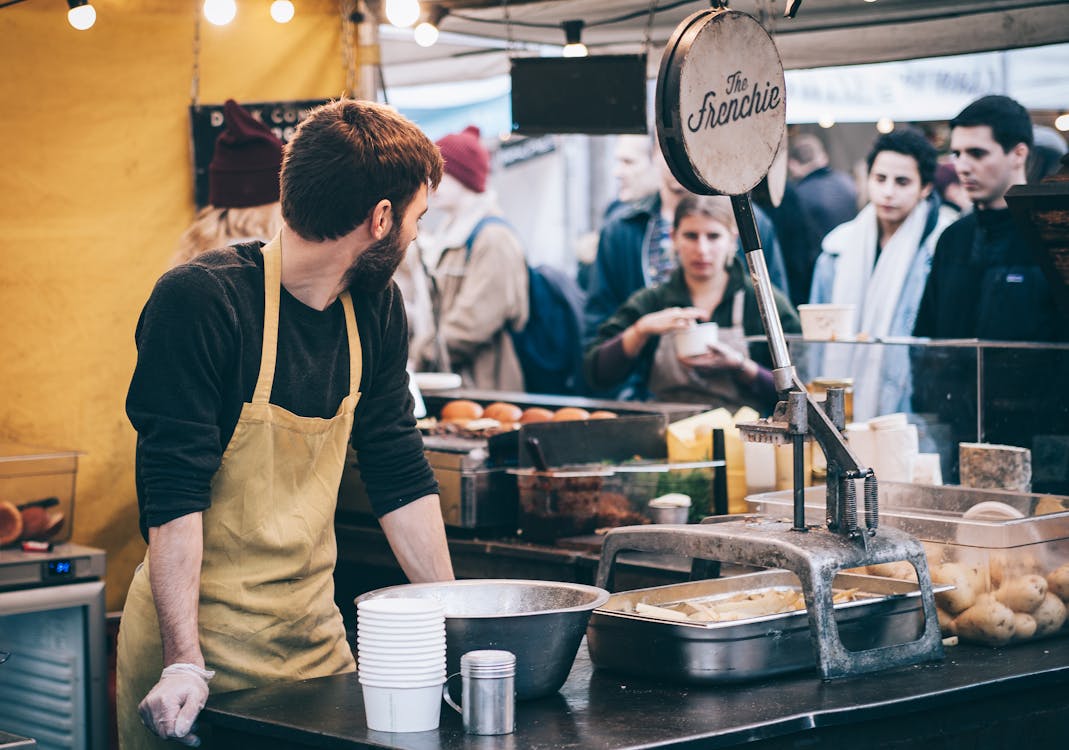 Throughout Bezos' time in handling Amazon, he always aims to place his customers at the heart of his business. He sees every consumer's opinion important which is the reason why he has a public email address where he encourages his consumers on sharing their thoughts about the products, services and other aspects of his business.
You see, in a business, your customers' thoughts are of utmost importance because this helps you keep moving. Without these people's insights, you won't be able to enhance your customer service which in return might worsen the negative viewpoint of individuals.
However, if you provide them a place to share their opinions and insights, you will gain more information about your customers which in return will help you improve your business delivery. Hence, it is key to always aim for customer satisfaction.
3. Think for long-term possibilities.
Bezos thinks that there are far more things to happen yet and with this, he always keeps it on top of his mind to think of possibilities. He always has a strategy laid out on every possibility.
He doesn't just think of the present but rather focus on the future and answer the question, "What will happen next?" If you haven't noticed yet, ebooks were not yet popular before but when its prices eventually, Kindle became the leading go-to place for these products.
If Bezos only thinks of the current viewpoint of ebooks, Kindle won't be made and they won't be able to lay one of their company's greatest success. Hence with this, you must think of everything beforehand and choose to think for long-term possibilities.
4. Take risk.
Before building Amazon, Bezos needed to make a decision that might change his life forever and if he didn't choose to build Amazon, what might be his status right now? You see, in this life, everything is a risk. It is either you stay in your place or move and try to change your life.
It is only a small step but this will change your life forever. Just like Bezos, even with a vice-president position in a company, he took a risk and started building Amazon in his garage.
Remember that risks are worth taking. You need to follow your passion and your interests and take the risk. Even if you succeed or not, you will always be fulfilled because you know that you have pursued what you love the most.
5. Always innovate.
You don't have all the knowledge in the world and because of this, you need to learn and innovate. Remember that these are the ultimate guide to success. The current company of Amazon is quite different from its first look.
Before, the company only offered books but as of this moment, they have become the largest marketplace for a wide array of products and services. You should not stay in the same spot where you gain success. Rather, you should keep moving. Continue searching for something better and improve yourself or your business.